Got Motivation? 4 Tips for Winter Running
Here we are already nearly halfway through February and it feels like spring is right around the corner. Emphasis on "feels like" as the weather lately has been true to New England style – nine degrees on Sunday, 30 by Monday, snow on Tuesday and sheets of ice by Saturday. Despite it all, I must admit that I'd rather train in winter than any other time of the year. While many might not feel the same way, I've always felt not training in winter was selling yourself a little short. Come January, with the holidays behind me, it's the best way to get through winter doldrums. All this isn't to say motivation isn't still hard to come by. Our days are short and cold and the weather is unpredictable and rarely friendly to the runner. To help you find some motivation and get out the door, here are a few winter running tips: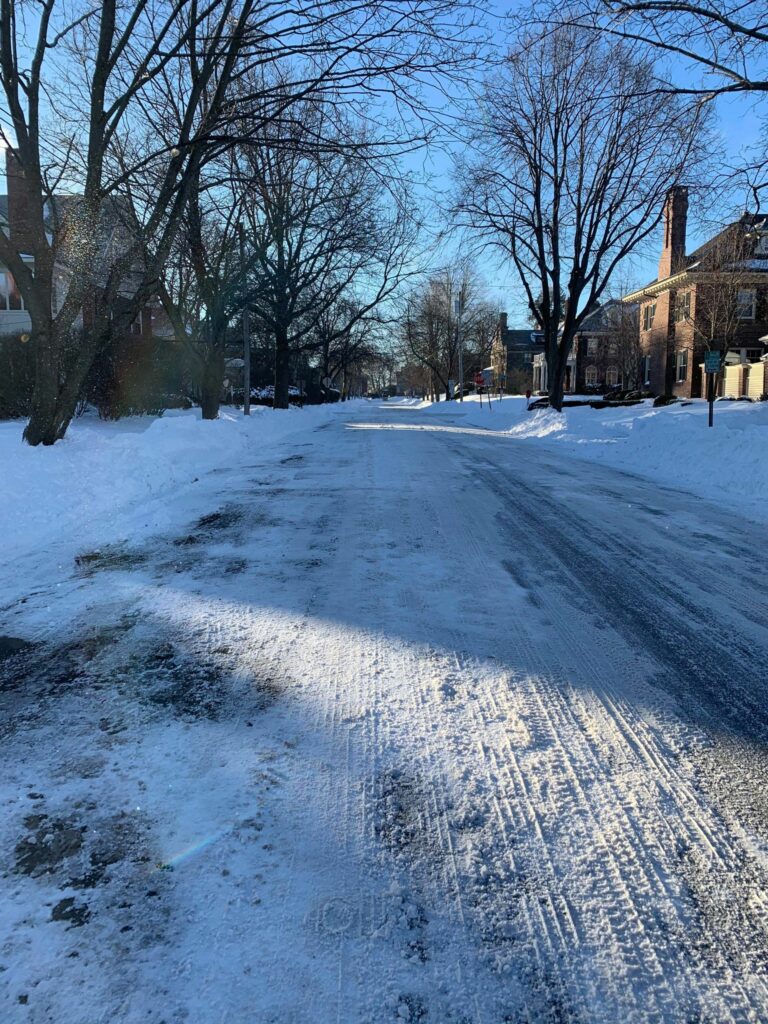 Preparation is key
Whether you're a morning or evening runner, it's usually dark for the majority of winter runs. During the week, this can be a severe hit to the most dedicated runner's motivation. This is where a little discipline and preparation can go a long way. Plan out your route beforehand and make it fun. Explore your favorite neighborhood, or plan a scenic sunrise route. If you're running early, set out your clothing and running gear the night before, so that you can just grab and go. Make sure you are weather-prepared as well – don't forget those base layers! I'm a fan of wool socks and a windbreaker layer. If you're running trails, or anytime after a snowstorm, consider investing in some traction for stability and peace of mind. 
Hydrate, Hydrate, Hydrate
Think you can only get dehydrated in summer? Think again. Whether it's the colder air, or we're less likely to drink cold water and experience the normal indicators of thirst, I find it's easier to become dehydrated in the winter. With this in mind, make sure you're hydrating with water, electrolyte fluids, and with food. My favorites are Nuun Sport tablets with caffeine, for an extra jolt before a long run.
Crosstrain
Many runners head into the fall and winter months with the plan to decrease their miles and maybe add in a few gym sessions a week, but quickly fall off the wagon. If you don't have some sort of strength training regime, you're missing out. Despite popular opinion, you don't have to join a gym, but can easily get a good workout in with a few weights, a kettlebell and/or a pull up bar, or at a local playground. Also, don't ignore the benefits of bodyweight exercises! Other outdoor activities count as cross training as well. Cross-country skiing is a great workout for distance runners, as is snowshoeing. Both will help you build strength and endurance, which will carry over into your winter running and spring race training.
Make it fun
If you have decided to train for a spring race, or are  just looking to shake up your daily miles, focus on having some fun. Ditch the distance for a day and focus on some hill repeats. Do fartlek training. Make your run a bodyweight hybrid workout, by making designated stops and drops for some pushups, or squats. Head to the trails for a run/walk with your dog. If it's comfortable for you, ask a friend or two to join you for the long miles, or save up your favorite podcasts for those three – four hour runs. Don't be afraid to do whatever you need to shake things up a little, and create some excitement and anticipation.
Winter running isn't easy, and motivation might be in short supply, but the general consensus seems to be that it can also be incredibly rewarding – and I agree! Training for a spring race helps pass the slower, darker winter days and gives me something to work towards at a time when my motivation is otherwise low. Running in winter makes me appreciate the other seasons that much more!
If you need a local race to train for in 2021, here are a few to consider including a virtual challenge.