The XTERRA Trail Run World Series is heading to Sugarloaf Mountain, Maine on September 30 - October 1, 2023, and you are invited to join the adventure! We are super excited to announce that Firebird Trail Races will be awarding qualifying slots to the top overall athletes in all distances! The XTERRA World Championship Trail Run and Sugarloaf event is a weekend-long trail running festival featuring four distances - full and half marathons alongside shorter 5K and 10K trail runs. Live music, great food, and family entertainment will keep the energy high throughout the event to ensure everybody can get involved. All are welcome. Visit https://www.xterraplanet.com/event/xterra-trail-run-world-championship for more information.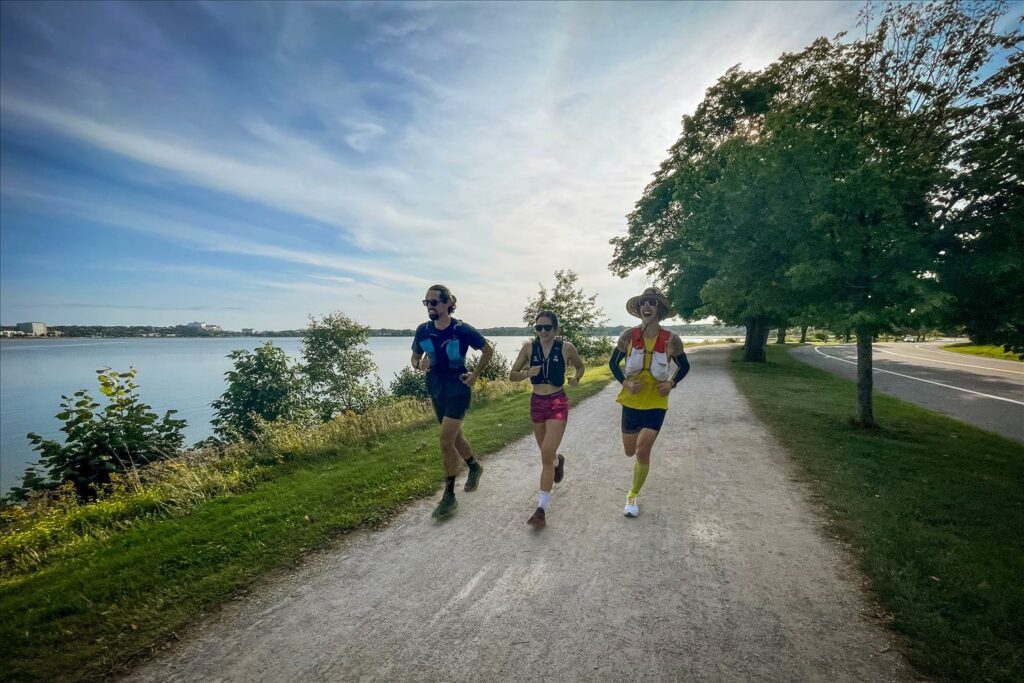 BACK COVE BACKYARD ULTRA

JULY 8, 2023
Portland's only backyard ultra on the iconic Back Cove Trail! Test yourself over and over (and over) again in a 24 hour period, or until the last biped remains standing. Every hour on the hour you'll head out to complete the 4.16 mile loop, in a test of physical and mental fortitude. Think you have what it takes? Let's find out!
The Back Cove Trail is a 3.5 mile non-technical, mostly flat, gravel loop, with a short paved bridge crossing. The trail takes runners along the edge of a tidal estuary basin, and offers a beautiful view the entire length of the route. There is a 0.60 mile add-on each loop on the Bayside Trail when you get to the start/finish area, to equal the standard 4.16 mile backyard ultra distance.
There will be two aid stations. There will be one unstaffed aid station in Payson Park with water, basic first aid supplies, and packaged snacks. There will be a fully staffed aid station at the start/finish where there will be water, electrolytes, packaged and prepared snacks and basic first aid supplies. Event personnel will be on hand at the start/finish for the duration of the event, so participants are welcome to leave their drop bags/supplies at that location. There are porta potties in Payson Park and at the start/finish area.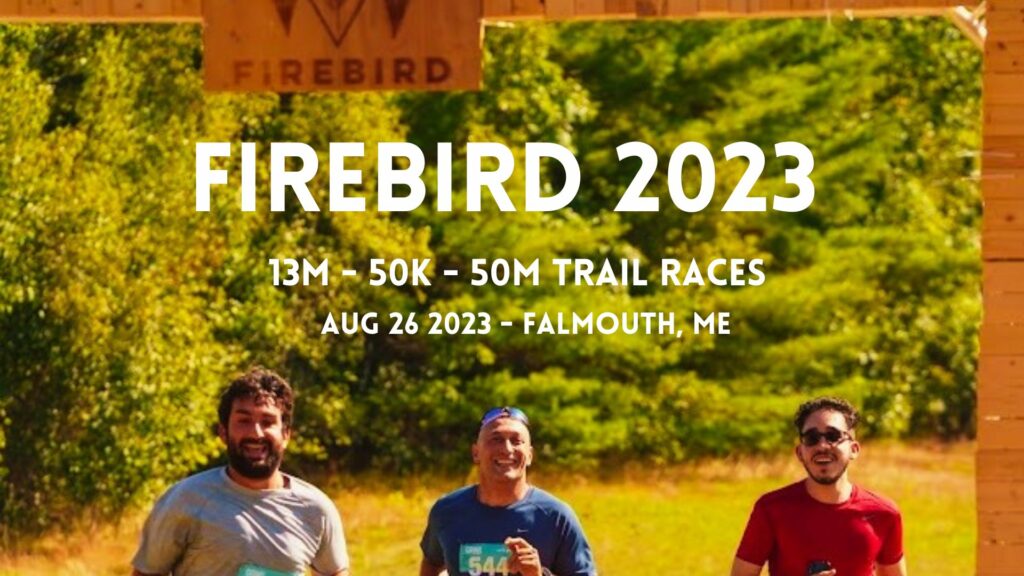 FIREBIRD TRAIL RACES
13M, 50K, 50M | AUGUST 26, 2023
Firebird Trail Race is a challenging and wicked fun trail race with distance options of 13M, 50K & (new this year) 50M, that runs on donations, positive vibes, and a crushingly technical course in Falmouth, Maine.
AUGUST 26, 2023
Start times:
50M - 6:30AM | 50K - 7:00AM  |  13M - 8:00AM
The 10 mile loop in Lowell Preserve and thru North Falmouth Community Forest is technical and challenging, with lots of rocks and roots on mostly single-track trails. All events start and finish in Lowell Preserve at the Windham Fire Station.
- 13M course: one loop in Lowell Preserve and North Falmouth Community Forest plus 5k loop in Lowell
- 50K course: three loops in Lowell Preserve and North Falmouth Community Forest plus 5k loop in Lowell (this one gives you a little extra for your registration fee)
- 50M course: five loops in Lowell Preserve and North Falmouth Community Forest
*The 2023 course will vary from prior years, as we manage locations of aid stations and runner safety*.
Unlike other races, to get in you must donate to a non-profit of your choice in addition to paying the low cost registration fees! Runners must donate to a non-profit of your choice within a year before the race then send us a receipt to confirm entry. We would appreciate donations of at least $40, with a $20 minimum required.