Summer Race Season, Let's Go!
Summer has officially arrived and with it more races and summer events than we know what to do with. For seasoned runners, and those new to the space, it can seem overwhelming to choose from so many options, dedicate the time needed to train and navigate the summer heat – all to make it to race day. But we're here to help! Below are a few of our favorite summer races:
Tiny Trails Race Series
May – July
This 5K race series runs from spring through summer, featuring once a month 5K trail races on some of Southern Maine's best and most beautiful trails. A perfect event for runners of all ages and levels, these races are capped at 50 participants – keeping it small and not overburdening the trail systems. There's only one more left for the summer, so sign up today!
Bradbury Mountain Trail Running Series
July-September
This progressive race series takes you on ever increasing distances through Bradbury Mountain State Park trails. The first event in July is 6 miles, the August race is twice around on the mountain side for 9 miles, and the final September event is 12 miles. If you complete all three races, you earn a coveted Bad Ass hoodie from Trail Monster Running! The Bradbury trails are gnarly and technical, and space is limited, so sign up quick!
Back Cove Backyard Ultra
July 30, 2022
Calling all ultra runners (new and experienced), for Portland, Maine's first Back Cove Backyard Ultra – a last person standing challenge! Participants will be able to test themselves over and over again, for 24 hours or until the last runner stands (or crawls) across the finish line. True to backyard ultra form, every hour on the hour runners will head out to complete the 4.16 mile loop. Think you have what it takes? You might, so you should probably sign up to find out. Otherwise, come out and enjoy watching the fun (pain).
Firebird Trail Races
September 3, 2022
One of our favorite days of the year, this race is truly a special event and offers a 13.1 mile and 50K option to choose from. The course will take runners through some of Maine's best technical trails – from Windham to Falmouth and back. With aid stations and volunteers along the course, and the most positive vibes you'll find at a race – Firebird is a perfect late summer race to finish out the trail season with. 
Maine Marathon, Relay & Half Marathon
October 2, 2022
The iconic Maine Marathon is the perfect way to round out the road running season in Maine. With full, relay, and half marathon options, there's something for everyone! The course meanders through Portland and Falmouth, and offers prime viewing of fall foliage.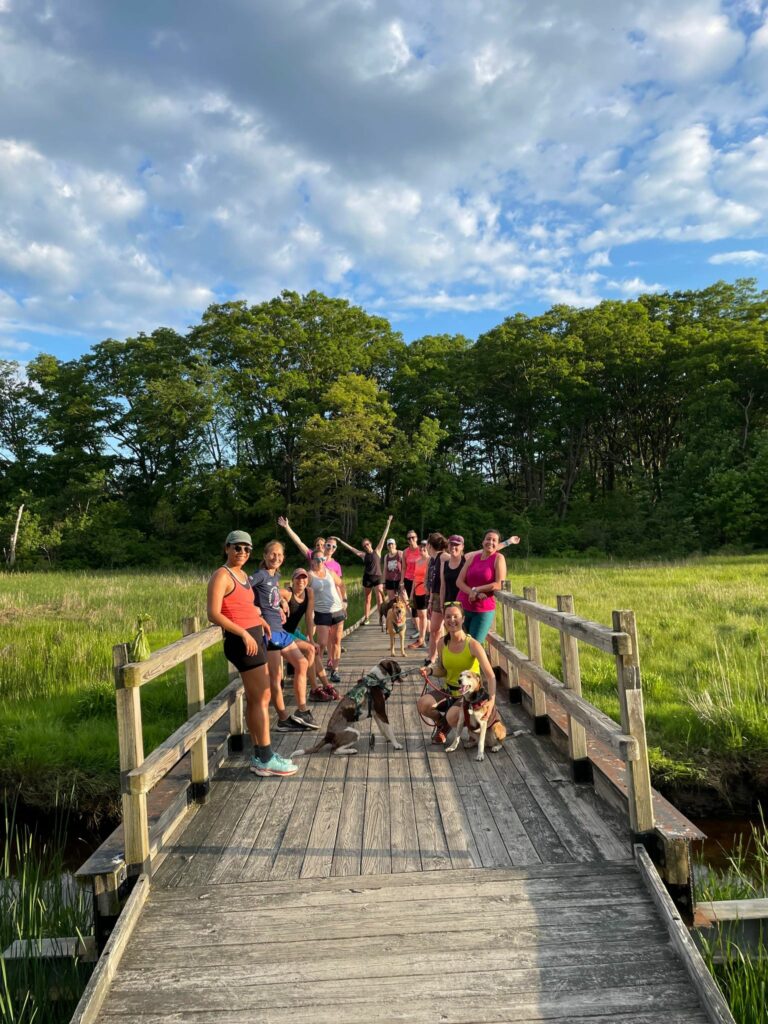 Where to train
Choosing a summer race, or training throughout the hot months for a fall race is better with friends, and we have plenty of options to choose from. Come out and join the Runaways Run Club, Maine's largest run club, on Wednesday nights for a pub run, or train for those technical trails on the Thursday night and Sunday morning trail runs. Trail Sisters-Portland offers women only Monday trail runs, Old Port Pub Run provides Thursday night road runs, Valor Track Club has free Tuesday night track sessions, or a more robust paid training option, and Fleet Feet Maine Running offers targeted training, or free casual group runs throughout the year.