5 Trails for Perfect Leaf Peeping
Living in New England requires any resident (and runner!) to always be prepared for whatever weather may come your way. Often unpredictable, fall in Maine could mean weeks of sunny 60 degree days and low 40s nights – or it could mean 50s and rainy for days on end. No matter the weather, the temperatures begin their slow decline in September, foreshadowing the cold, dark months ahead. It's one of my favorite times of year. The air is clean, with none of summer's humid closeness or winter's harshness. These are the mornings you'll find me on the trails – logging in every single mile possible before the months of snow and ice drive me to the roads. There's nothing quite like a chilly morning spent leaf peeping on the trails. Below are a few favorites in southern Maine:
Boundary Trail, Bradbury Mountain State Park
A run, or walk, around the Boundary Trail at Bradbury features a family-friendly distance of a little more than two miles and easy terrain. For added foliage views, the hike to the Bradbury Mountain summit is easy and rewarding. The park features about 800 acres of shared use trails, so keep in mind you might encounter a horse or two and a few mountain bikers also taking in the scenery.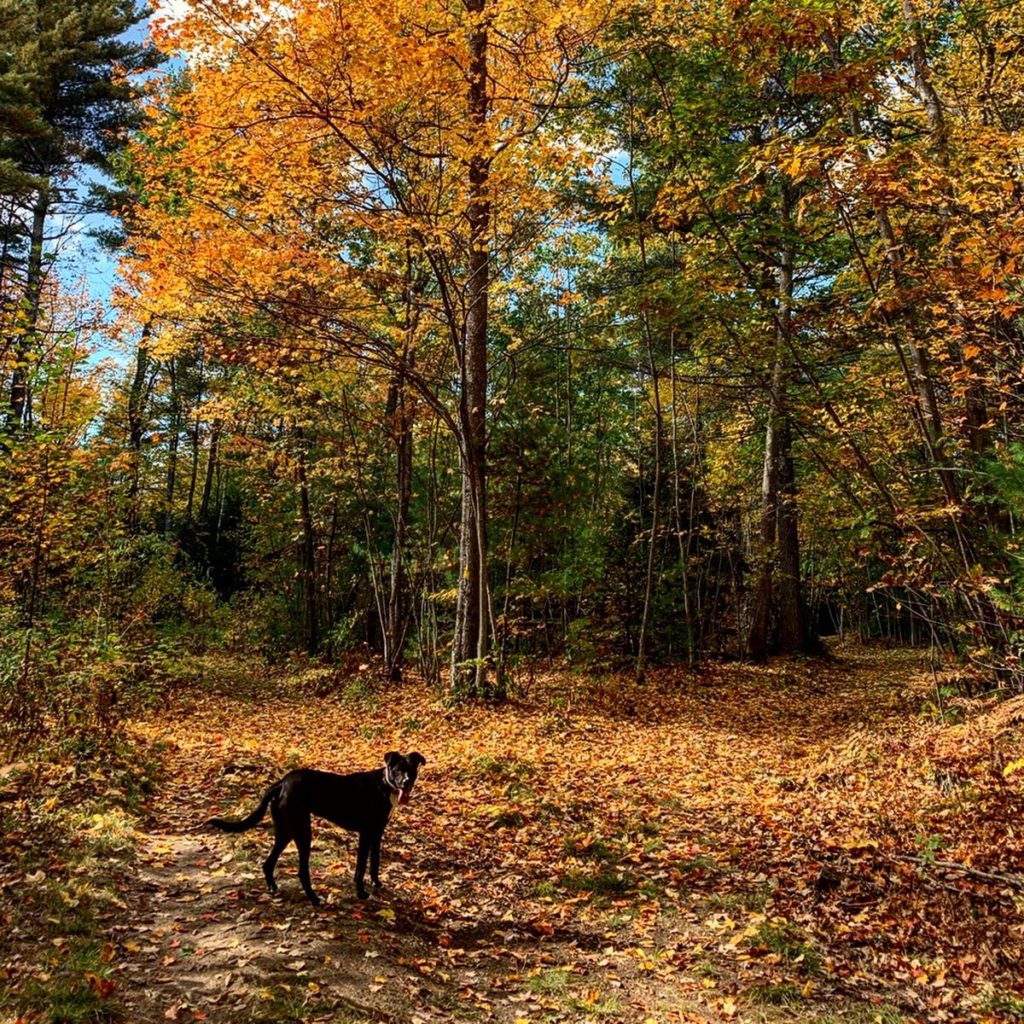 Ledges Trail, Mount Pleasant
At a little over 2,000 feet in elevation, Mount Pleasant is southern Maine's tallest peak and offers about 10 miles of hiking trail – ranging from moderate to difficult. The ledges trail features over 1,600 feet in elevation gain at just under two miles to the summit. Runners/hikers can enjoy gorgeous views on the ascent from various scenic overlooks, as well as a stunning view from the summit.
Robinson Woods & Great Pond, Cape Elizabeth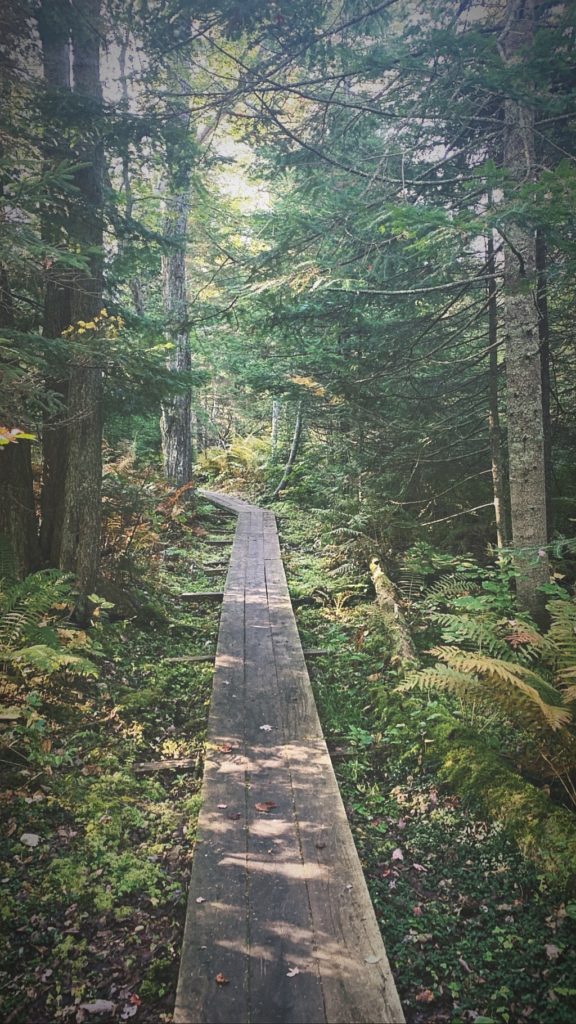 I might be a little biased when it comes to the trails in Cape Elizabeth – they are where I can be most often found. Great Pond is Cape Elizabeth's largest wetland, and features a few miles of easy trail for humans and pups. The pond itself is also ideal for a fall paddle or evening kayak. The wooded and technical trails at Robinson Woods are my favorite anytime of the year, but they are especially stunning when mixed with autumn reds and yellows. These trails are certainly worth an hour or two of your time. The drive along Shore Road alone is worth the trip! An ideal fall morning is spent on the cool, misty trails in CE, possibly a stop at Kettle Cove or Fort Williams, followed up with a snack from C Salt or the Cookie Jar.
Blackstrap Preserve, Falmouth
Offering 600 acres of land and miles of trails, Blackstrap Community Forest and Preserve are another local favorite of hikers, trail runners and mountain bikers. These trails, though technical, are another must-visit fall destination – with vibrant colors, fall scenery and a rewarding summit view. These trails might be a little difficult for younger hikers, but trail runners and mountain bikers can expect an ideal technical trail experience. The fall scenery is just an added bonus!